Hey, welcome you all! I know you all must be super duper angry with this title. But this is something that we all including me do on vacations and that is totally okay, isn't it?
It is thanks to the existence of social media which has pressurized all of us to take part in the 'who lives the best life in the world' contest and emerge as the winner. Whereas your kind of best life may not be my kind of best life as you and I have different priorities, interests, and values.
I have observed that with the advent of social media frequency of going on vacations have increased greatly especially foreign vacations.
Do you know anyone of this generation who goes on vacations without posting about it on social media? If you do hats off to that person.
Anyway, let me recall a few incidents to make you all understand the whole point of this post.
In 2012, I had gone on a family vacation to Hampi. Hampi is a beautiful place that is rich in history and has amazing food. I used to love historical sites when I was a teenager not that I do not now but I was obsessed back then. But I was unhappy throughout the vacation and I kept on complaining because I was highly dissatisfied that I did not look like a 'model' in the pictures that were clicked. Even though we stayed in one of the best and the most aesthetic resort in Hampi I still felt like it was not enough. I was 16 back then. I constantly compared myself with my friends who wore stylish outfits and posted really amazing pictures on vacations. Post the vacation when I asked them how they managed to get such wonderful pictures they told me out of fifty pictures they took in that same pose only one of them made the cut and they posted that one.
When I was 19, we had gone on a resort vacation to Kerala(I go here every year). I was very excited but when I was scrolling through my facebook and Instagram feed in the train en route I felt worse than ever. I saw a lot of my friends posting pictures of themselves at exotic destinations like the European Countries, Australia, and the Maldives. I did not enjoy the trip even one bit even though I could have actually made it a fun trip. Why? Only because I could not brag enough on social media about what I did during the vacations. My social status would not get boosted if I posted Kerala pictures.
I do not have pictures from that trip on my current phone since I could not brag enough on social media.
I started this blog in 2017 at the age of 21. I did a 10-day street photography challenge where I would go to random streets in my city back then which was Chennai and blog about the sights which I observed and the sounds which I heard. This was done to draw celebrate the cultural diversity within Chennai and to the fact that there exists more diversity than we realize within our own city. This was when my blog garnered some attention. It is the street photography challenge which made me look at travel from a different light. All the trips I have done post that challenge has helped me grow as a person.
Just on the day, I completed the street photography challenge(I only did 8 days as people were getting bored of it and wanted new content)I left on a vacation to Malaysia.
The Malaysia trip was one of the most memorable and enjoyable trips that I have ever had. Why do you think so? Because I have clicked about 750 pictures on the trip(deleted ones included) out of them only seven or eight pictures are of me and my face is barely visible in them. Langkawi was one of the most exotic destinations I have visited and the beaches were one of the best spots for wearing stylish outfits and posing. But I focussed on the sunsets, the water and the activities of the beach instead of taking pictures of myself.
The outfits I took to Malaysia were the most boring outfits I own. I carried whatever I thought would suit the culture and climatic conditions of the country. I usually carry my best outfits for vacations and end up not wearing them there. It was my father who asked me to pose and clicked those pictures, I did not get them clicked them myself.
Even during my first solo trip ever to Madhya Pradesh in 2017, I have clicked only two to three pictures of myself because the people in charge of the adventure activities at the Jal Mahotsav festival insisted. I thoroughly enjoyed every moment of the trip mainly due to this reason and if there were a time machine I would surely go back again.
When one goes somewhere we need to remember the purpose of it. If you have gone there on a vacation treat it as a vacation not a like a modeling photo shoot.
Social media has done many good things I totally agree. But one bad thing it has done is several people go beyond their means to go on vacations just to post pictures and show off.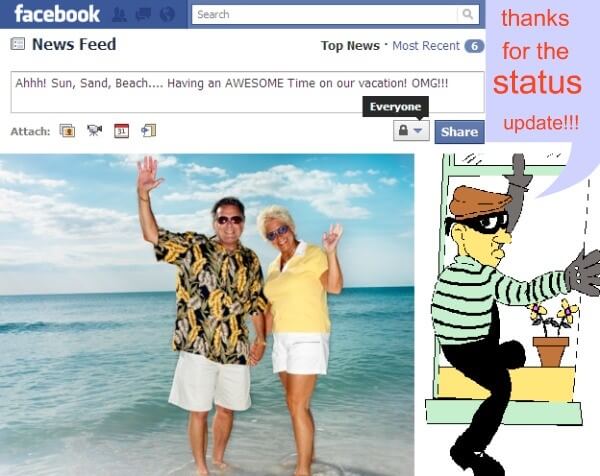 You need not brag about going to Europe for a good vacation. Even the wall you are staring at while you are reading my blog post is beautiful in its own way. It is up to you to see it.
Do read this article by travel triangle Indian equivalents of international destinations 
That article is proof that there do exist destinations within my own country that give the same amount of pleasure as foreign destinations. But one would rather brag about going skiing in Switzerland or the United States than they would about Himachal Pradesh.
Compare the above two images. Ignore the country, just look at the pictures alone. Can you decide which one of the two is more beautiful?
Taking pictures of yourself on vacations is totally okay. Because when you look back a few years later you can reflect on how much you have grown. The main focus should not be on how unflattering you look in the picture and try taking it from a million angles. In this way, I have noticed that a lot of valuable time which can be used to visit more places there is lost.
Eventually, even money is lost because travel is actually quite expensive as we spend a lot of money on the tickets, the hotels, the sightseeing, and food. Plus most of us hire private vehicles during sightseeing and if we spend time taking pictures they will charge more.
Loss of time and money is equal to the loss of fun.
Ok, I do not want this post to be too long so I am signing off for now.
I will see you again this Saturday with my new shoutout Saturday post.
Ok, so long bye!